Regional Associations & Forums
The Hellenic Institute of Transportation Engineers was founded in 1976 as the Scientific and Professional Association representing the Greek Transportation Engineers in Greece and abroad. Currently, the Institute has hundreds of members, the vast majority of whom are specialized Transport Engineers (primarily from the University Departments of Civil and Surveying Engineering) and are responsible for the planning, operation,  implementation, maintenance and operation of transport systems to provide greater security and comfort.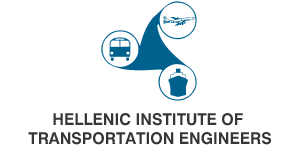 The HELLENIC OPERATIONAL RESEARCH SOCIETY is a Scientific Association with the main purpose of promoting Operational Research (OR) applications in Business and Industry.